White Moleanos Limestone Floor Renovated in Harrogate, North Yorkshire
These tiles are White Moleanos Limestone which I must say is not my favourite, you can just breath on them and they will stain, so not a practical choice for any floor really. They had been installed in the kitchen of a house in Harrogate and although it was only a small floor it was trapping the dirty and the owners were pulling their hair out trying to look after it.
I went over to survey the floor and explained to them Moleanos Limestone is a chalky stone from Portugal which is very porous and being so pale meant dirt easily stood out. With porous stone like this you need to ensure that the sealer is kept in good condition otherwise dirt will become ingrained in the pores and once that happens it becomes very difficult to clean effectively. In fact, once the sealer has worn off even dark coloured soles can mark it.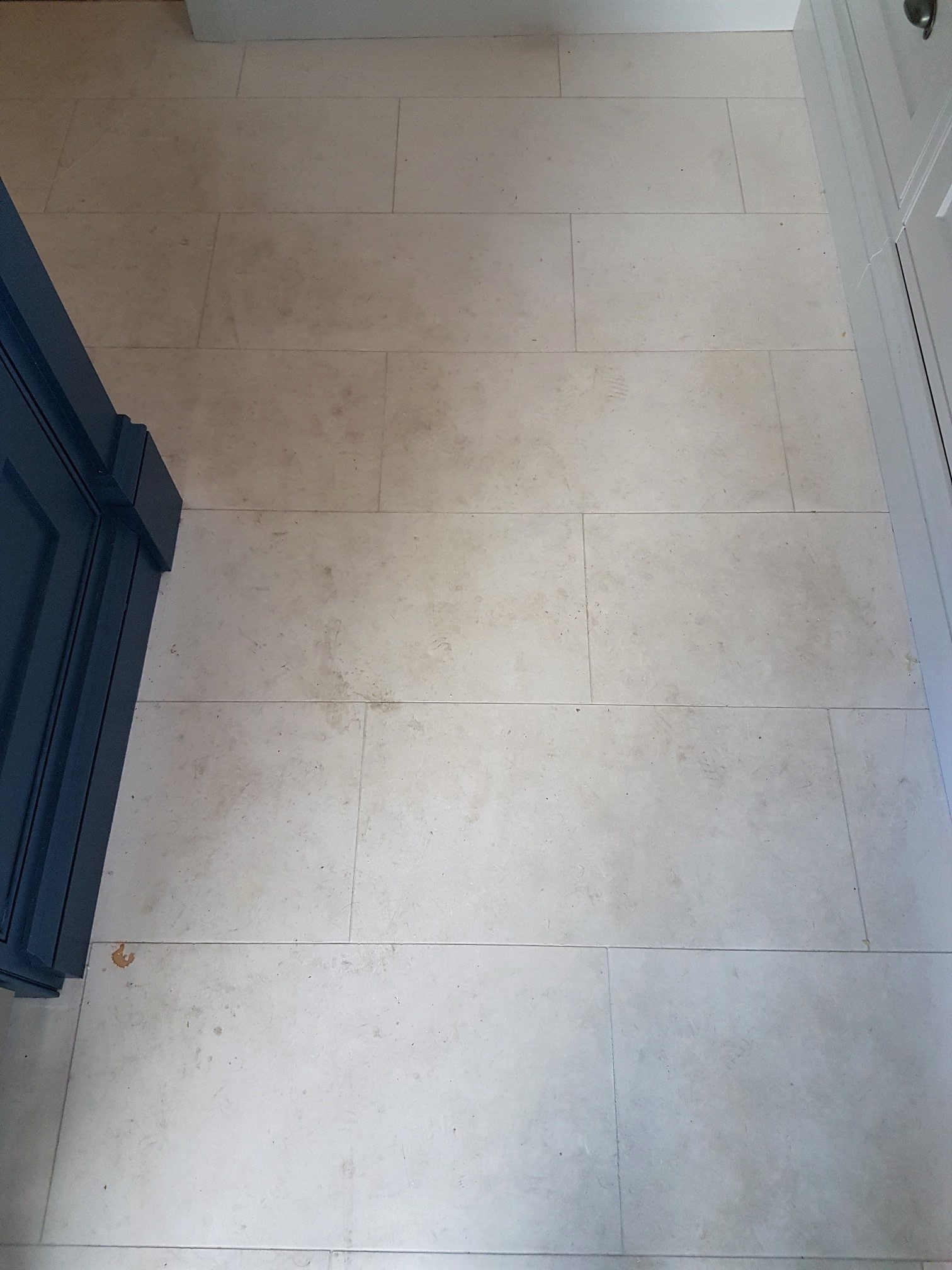 I carried out a small test patch, which was successful so once we had agreed a price, they were more than happy to go ahead with getting the work done. We booked a time the following week, the work would take a couple a days, one to deep clean and one to seal.
The property is in a lovely area of Harrogate which is well known for its tourist attractions, it is said that Harrogate spa water contains iron, sulphur and common salt. The town became known as 'The English Spa' in the Georgian era, after its waters were discovered in the 16th century. Later in the 17th and 18th centuries its waters (containing iron) were a popular health treatment, and this led to an influx of wealthy but unfortunately sickly visitors which in turn contributed significantly to the wealth of the town.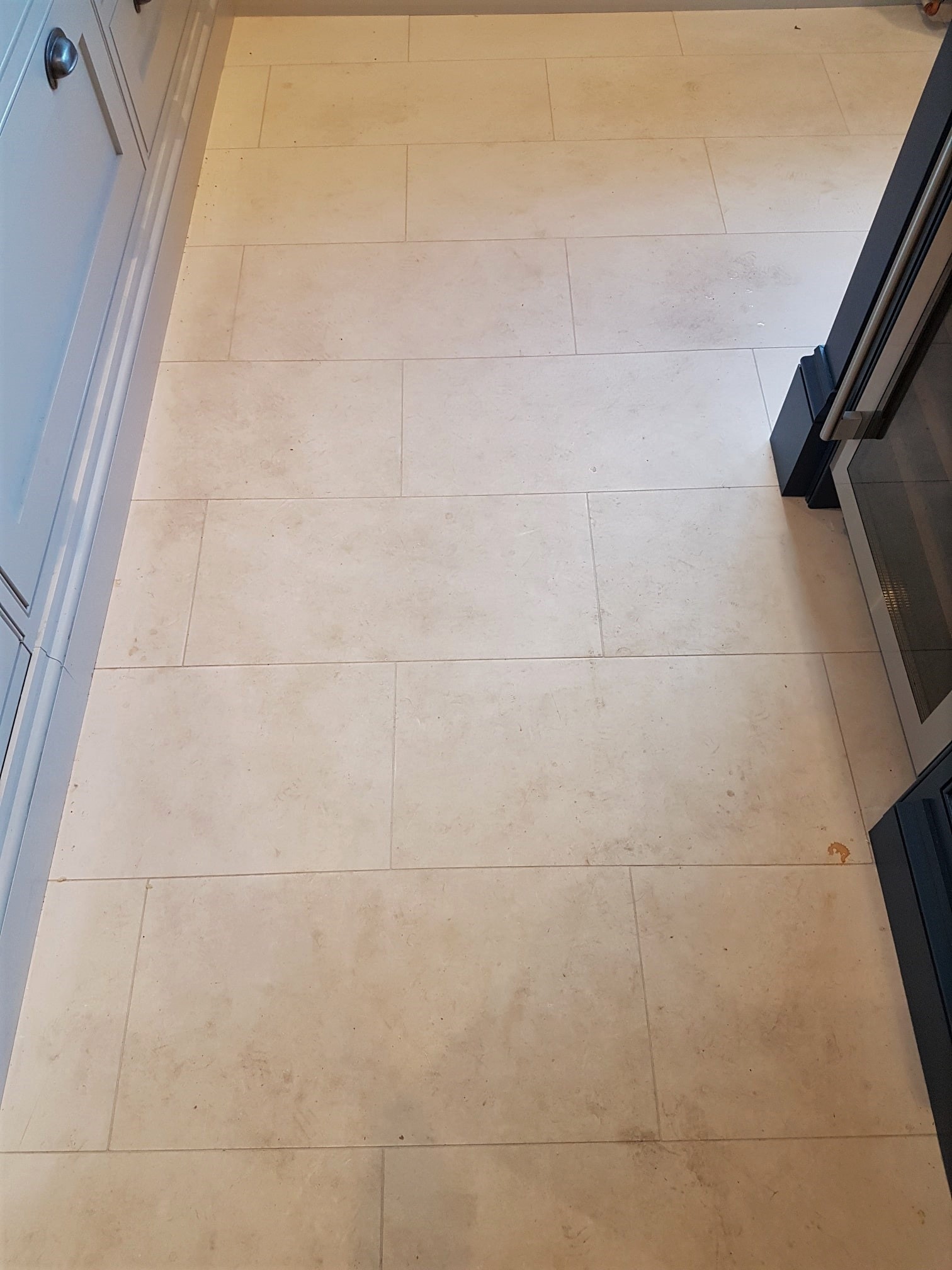 Cleaning a White Moleanos Limestone Tiled Kitchen Floor
To restore the appearance of the stone I used a set of diamond encrusted burnishing pads which clean and slowly hone the stone giving it a natural polished appearance. This is a slow steady process working through the different grades of burnishing pads from coarse to very fine. The pads are applied with water to lubricate and the soil generated is extracted with a wet vacuum afterwards.
Once the burnishing process was completed, I inspected the floor and was pleased to see that the floor was looking significantly better than when I had arrived. I gave the stone a final rinse and extracted as much moisture as possible with the wet vacuum before leaving for the day. The floor was left overnight to be sure that it would be dry before sealing. In the meantime, I asked the client to avoid walking on it.
Sealing a White Moleanos Limestone Tiled Hallway Floor
I came back the next day and checked the floor was dry. All was well and so I proceeded to seal the floor using three coats of Tile Doctor Ultra-Seal which will add the protection the stone needed. Ultra-Seal is a premium, no-sheen, natural-look sealer. It provides maximum stain protection, especially in food preparation areas like the kitchen. It is also great for sealing the grout to prevent colour change from spillages.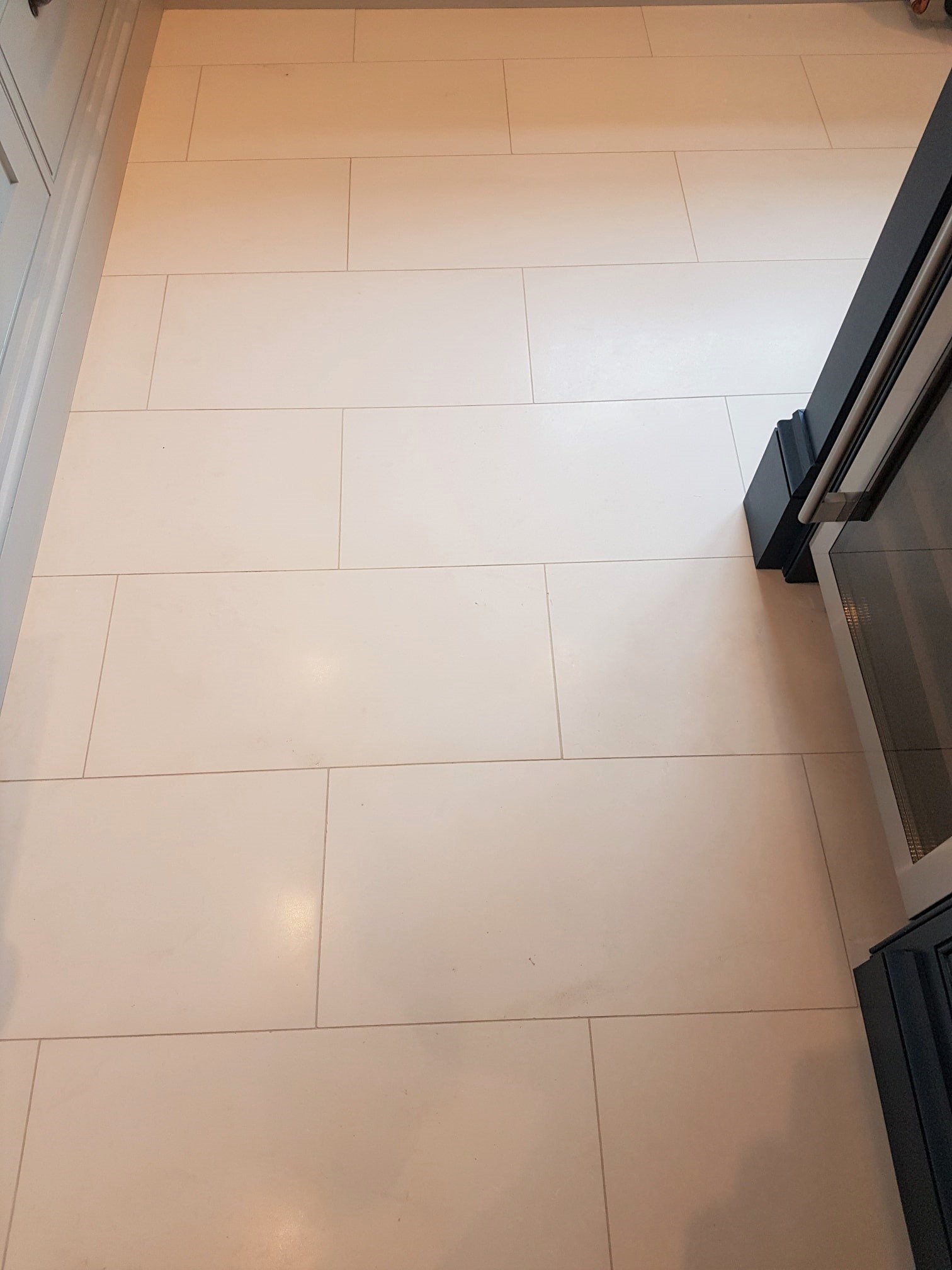 The client was very happy and satisfied with the floor which looked much cleaner and fresher. After discussing after-care they were confident they could keep the floor looking that way going forward.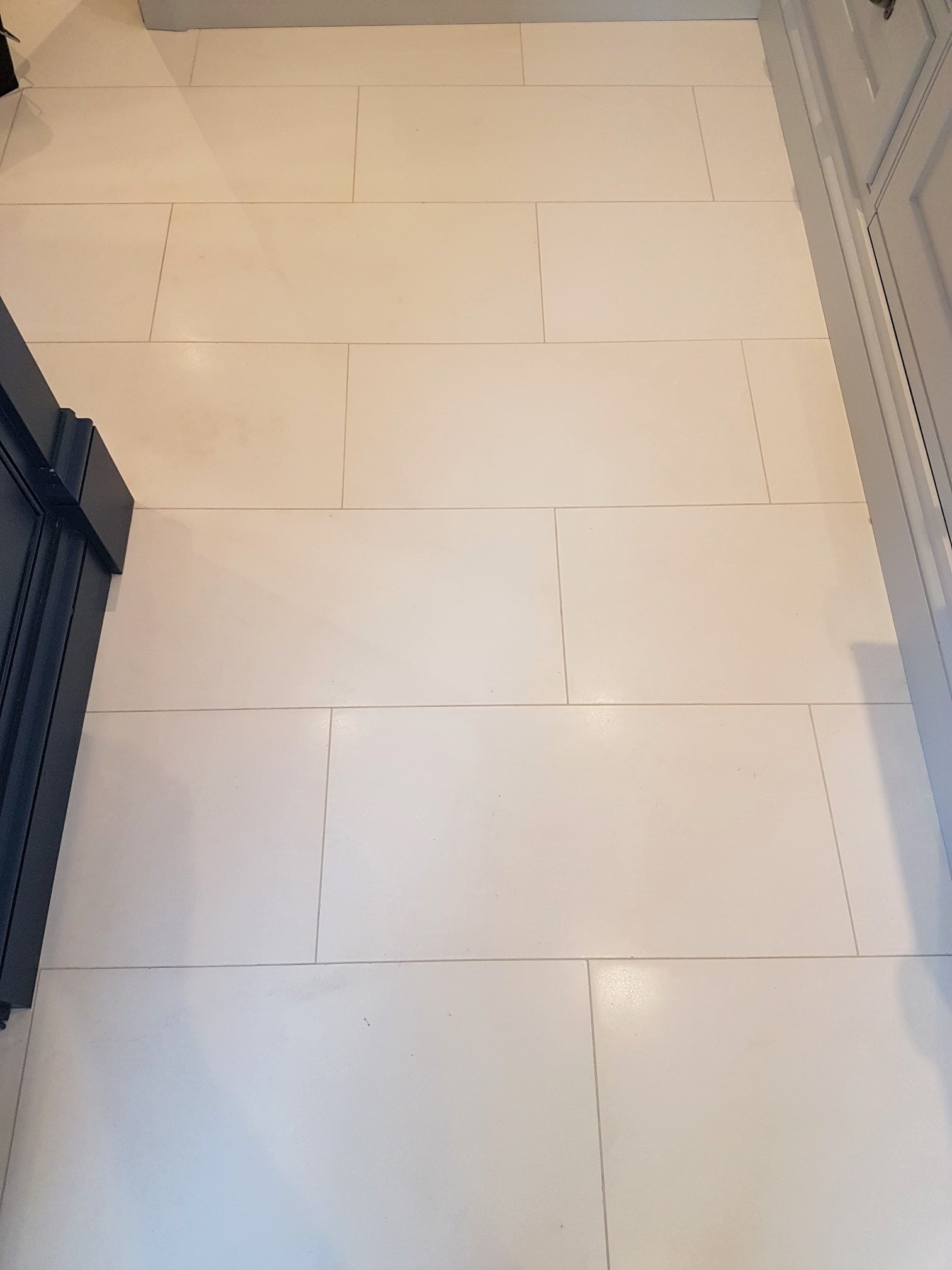 Source: Limestone Tile Cleaning and Sealing Service in Harrogate, North Yorkshire